Recording Studios: Part V of our series on rock legend Tom Petty
In 1986, Tom Petty and the Heartbreakers embarked on a tour with Bob Dylan—performing both their own material and serving as Dylan's backup band—before returning to the studio to record Let Me Up (I've Had Enough). Though the album reached No. 20 on the charts and produced the single "Jammin' Me," which reached No. 1 in the U.K., it was only moderately successful when compared to their earlier accomplishments. However, Petty's friendship with Dylan would lead to another more successful collaboration when they joined George Harrison, Roy Orbison and Jeff Lynne to form the Traveling Wilburys, whose 1988 self-titled album reached No. 3 on the charts, went triple-platinum and won the Grammy for Best Rock Performance.

Recording Studios: 'Free Fallin" to Solo Stardom
In the wake of his success with the Traveling Wilburys, Petty began work on his first solo album, Full Moon Fever, which was produced by Jeff Lynne and included several of the Heartbreakers. Released in 1989, the album was a massive success, reaching No. 3 on the charts and going multi-platinum. Its top single, "Free Fallin'" reached No. 7 on the singles charts and remains among Tom Petty's best-known songs. "Runnin' Down a Dream" and "I Won't Back Down" also performed well.
But despite his new and overwhelming popularity as a solo artist, Petty did not turn his back on his bandmates. In 1990, the Traveling Wilburys released their follow-up album, Volume 3, and in 1991, Tom Petty and the Heartbreakers put out the platinum-selling Into the Great Wide Open, which featured a popular single of the same name accompanied by a music video starring Johnny Depp and Faye Dunaway, as well as the Top 40 offering "Learning to Fly." Around this time, Petty also revealed that he had secretly brokered a deal with Warner Bros. years earlier and that he would be leaving MCA, bringing an end to years of conflict between him and the label. They would go out with a bang, however, releasing a Greatest Hits album in 1993, which featured the Rick Rubin–produced single "Mary Jane's Last Dance" and a music video starring Kim Basinger. The album would remain on the Billboard charts for more than six years.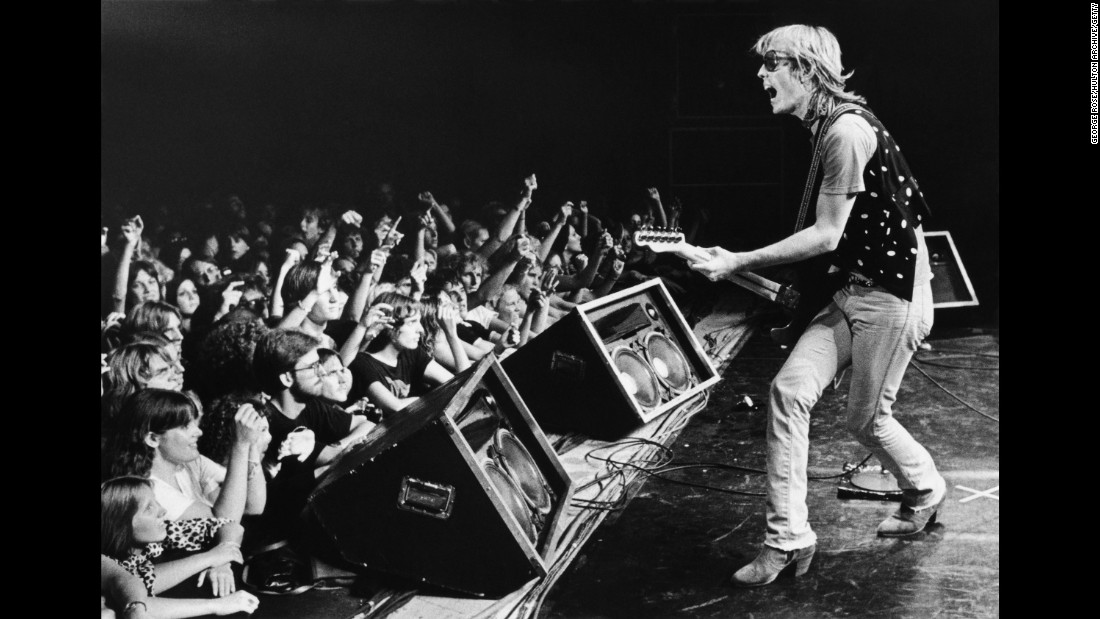 https://www.youtube.com/watch?v=pCBsY-EnC7U